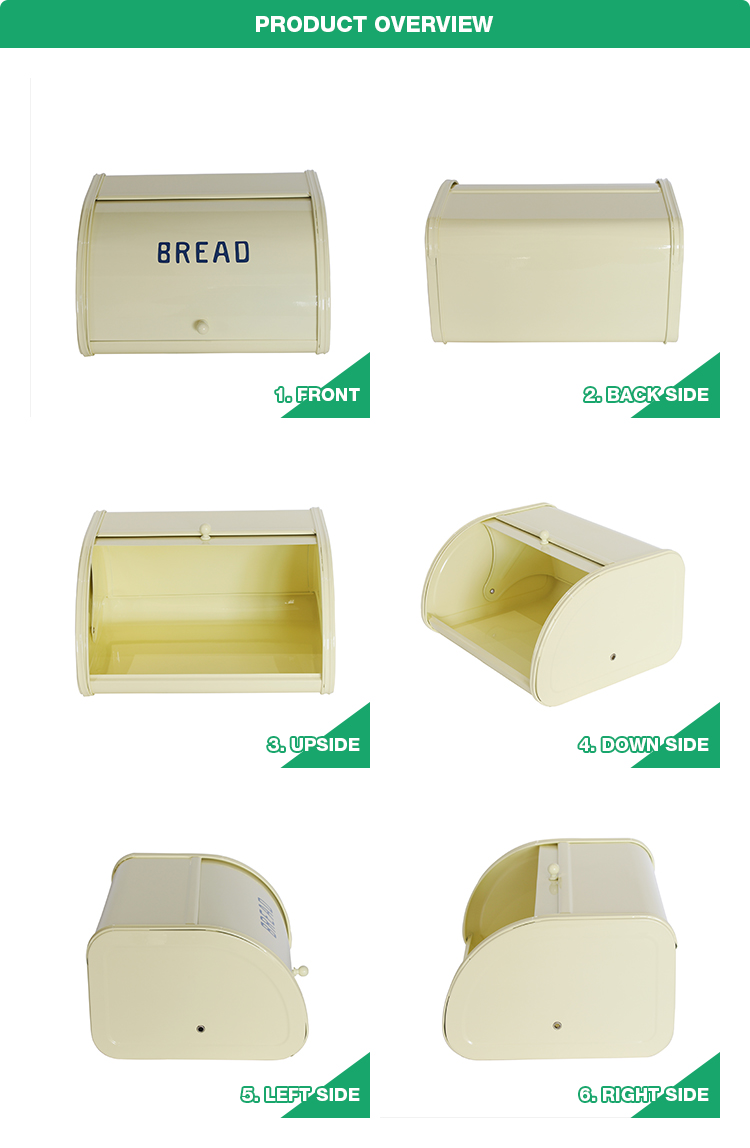 Vintage Countertop Bread Storage Bin
Vintage Style Rustic Country Decor,our bread box will add warm elegance to your kitchen décor while keeping your bread, cake, pastries and other baked goods fresh!
This bread box comes fully assembled, so you can start enjoying it right away! The rolltop lid features easy-glide construction, and slides open smoothly using the front knob. The compact lid hides away when opened, saving precious counter space. Close the lid to keep bread and pastries fresh throughout the day and overnight, and protect your baked goods from curious pets, rodents or insects.
Use the flat top of our large bread box as an additional kitchen shelf for streamlined organization. Our metal bread box is very sturdy and can hold jars, canisters, mugs or other kitchen accessories on top.