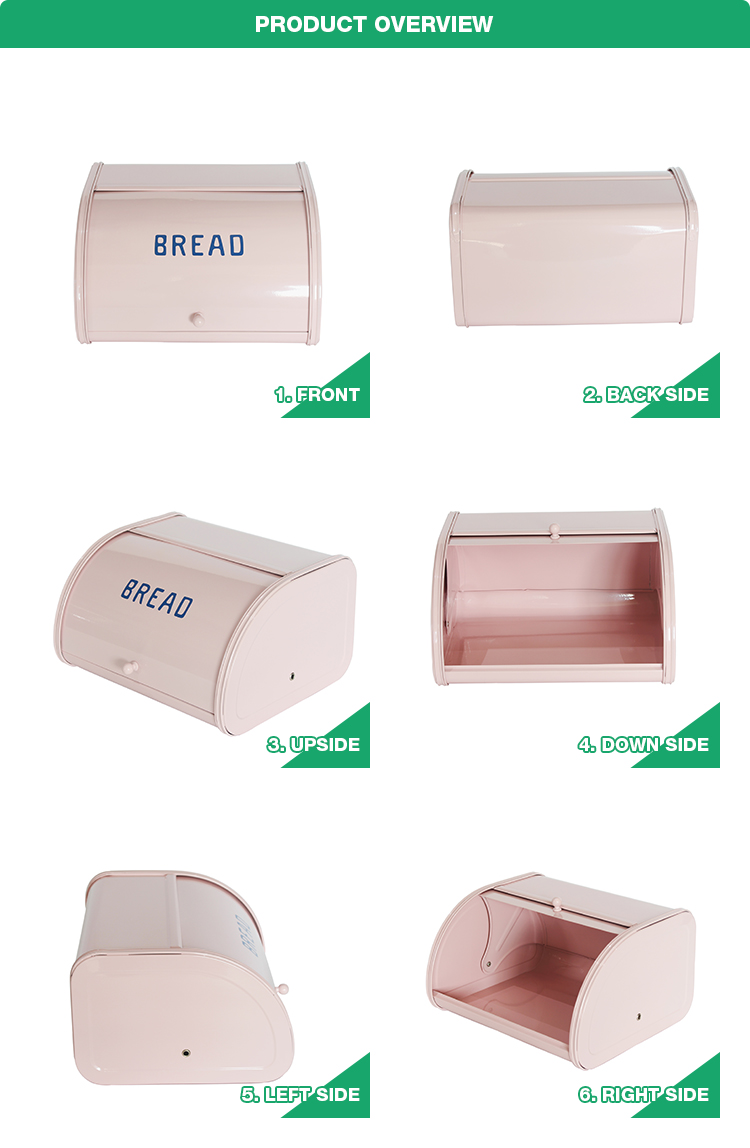 Countertop Storage Rolltop Bread Box
These cute countertop bread boxes make storing sliced bread, rolls, hamburger and hot dog buns, French baguettes, and fun and simple.
Each bread box is craft with eco-friendly food grade metal that creates a vintage, farmhouse-style look perfect for every kitchen.
A compact design with plenty of storage space, the front lid retracts by pulling up on the handle to reveal hidden food or kitchen decor inside.
Along with organizing favorite breads this vintage bread boxes keep it fresher, longer and help it from being smashed or damaged.
Just the right size for your countertops or dining room buffet, it can store breads, potatoes, tortillas, onions, and other dry goods.